Exhaust manifold – 1993 Eurovan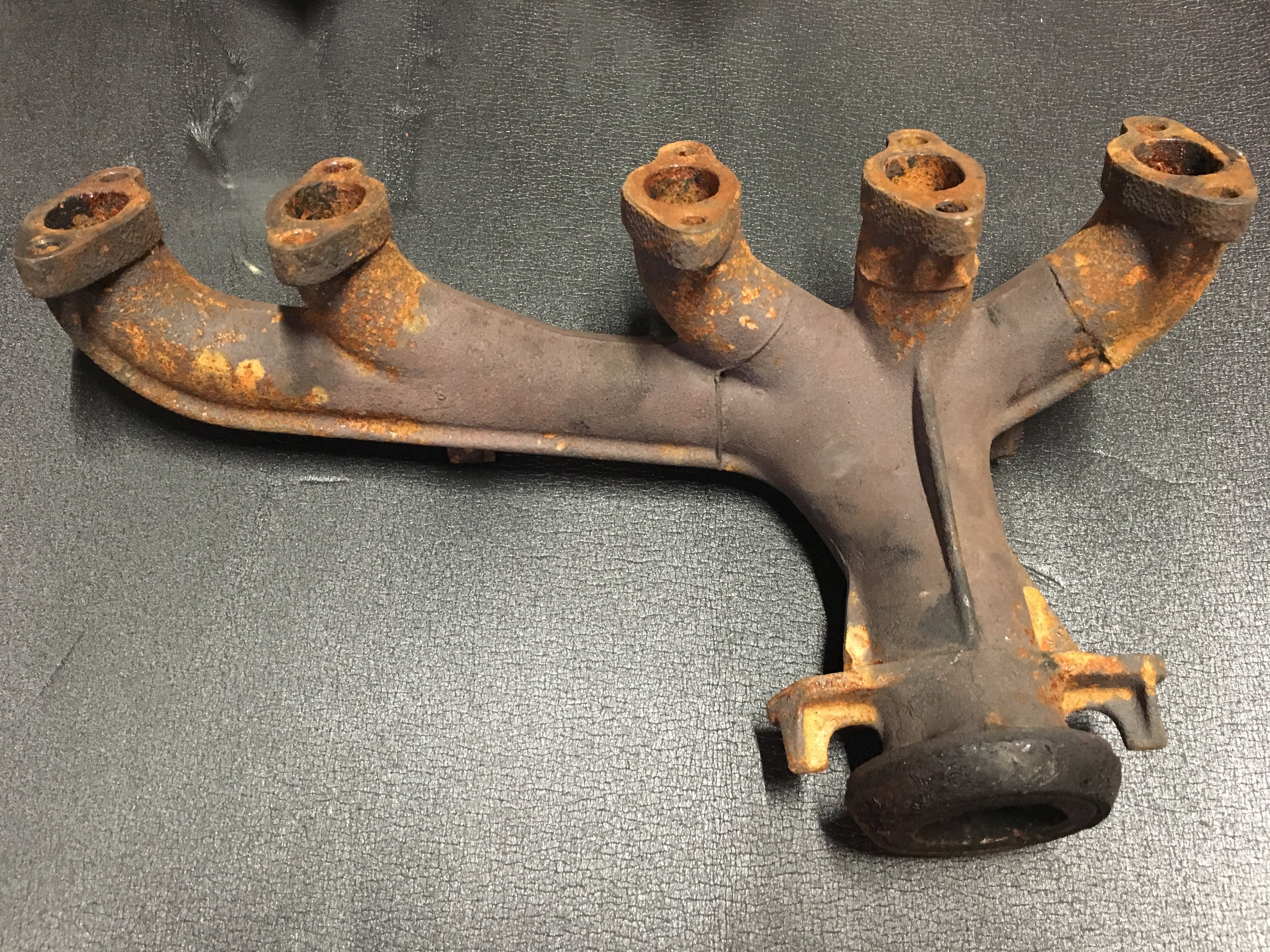 It is known that exhaust manifolds from early year/model Eurovans are prone to cracking.
I located an inexpensive exhaust manifold. My 1993 2.5L EV has a cracked exhaust manifold. An exhaust tech showed me a while back when it was on a rack, though I found it difficult to identify.
Here are some photos of the new used one (bought from ebay UK). Per the seller's description, it should be a replacement for my exhaust manifold.  And T4's are a big deal in the UK, so I am trusting that they know.
Maybe any 2.5L EV experts can give their input/confirmation as to the look of this fitting properly.
I began cleaning it with POR-15 today, and my first attempt gave nice results. I'll certainly do another cleaning. Maybe even painting it with an high temp ceramic/engine paint. Has anybody done that before? I watched a couple of YouTube videos. Seems pretty easy. Anything to watch out for?
I expect that there is a gasket that goes between this and the engine, but I'll be certain to check the mount points for flatness to ensure a good seal.