How to adjust/remove sliding door?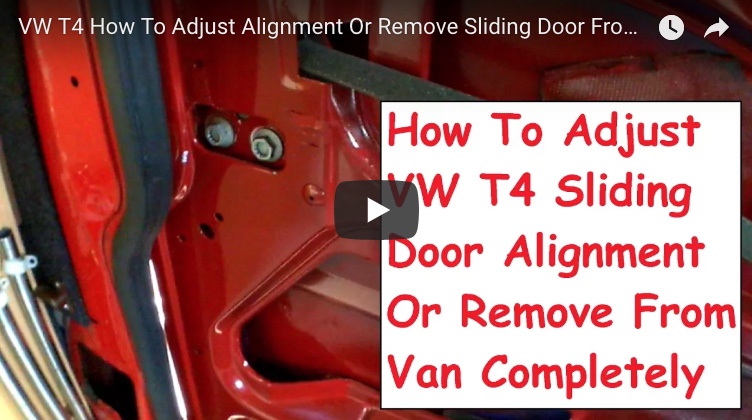 It is possible for your doors to begin to sag with age.  It is often noticeable when you look at the body lines on the outside of your Eurovan.  If this is the case, you may want to perform some minor adjustments.  You door just might close better, be quieter, and have a tighter seal.  I suggest that if you are going to go through the effort of removing the sliding door interior panel, you should also install some sound/thermal insulation as well.
Note: On my 1993 Eurovan MV Weekender, the two bolts shown in the photo are actually just one bolt.  The gent that created the video is based in the UK, and there are some differences… but same idea for adjustment.