New (used) door cards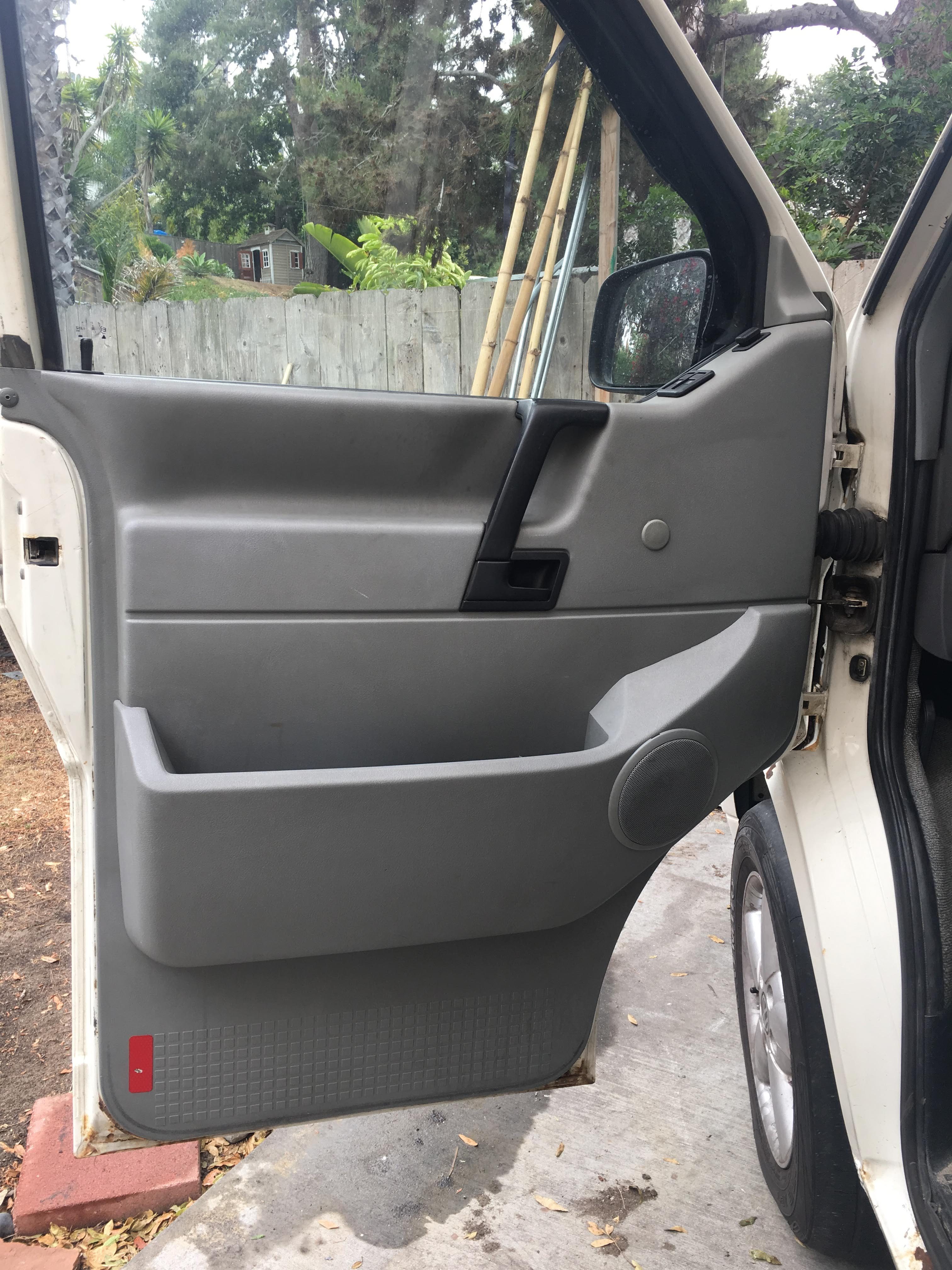 My 1993 VW Eurovan Weekender was purchased from a family in the Bay Area, California.  The father is also a handy type guy that worked on his van a bit, and he also had a newer model that they decided was going to be their only van.  One of the upgrades he made was a sound system with some Sony speakers in the doors.  When he performed the upgrade, something went wrong… not sure… but the door always had a messy glue/silicon and a few cracks.
Well, 8 years later, I finally had the chance to swap the door cards for some in better condition.  I had to cut new holes for the power windows switches and the power mirror adjustment.  The new ones lack the fabric, but I don't really mind since I normally rest my arm on the seat armrest.  I also doubled up on the insulation (my old and the new).  New ones also have black handles, and I was able to use the factory speaker grill covers (with the Sony speakers).  I also had to glue the manual window roller covers (taken from old) on to the new ones.
If you've ever taken the door apart, you know it is pretty easy.  I took my time so I'd estimate that the job took the entire day (though I had to break it up, family duties).
Here are some photos of the old and new.